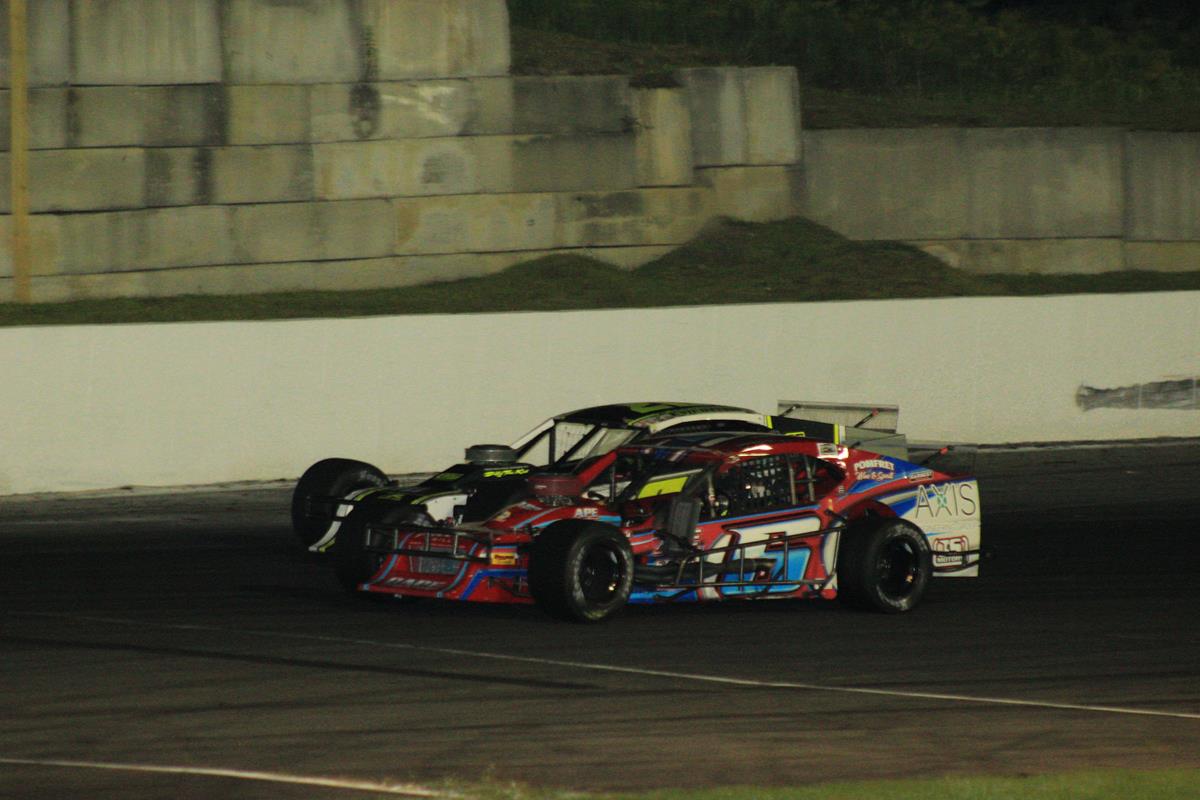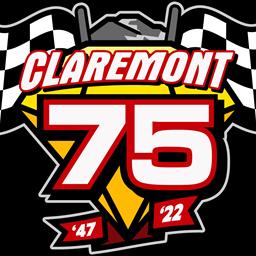 5/25/2022
Claremont Motorsports Park
---
Modified Racing's Best Heading To Claremont For Friday's Racers Honoring Racers 100
Friday night's Racers Honoring Racers 100 at Claremont Motorsports Park is shaping up to be an event for the ages.
Recognizing the contributions of racing supporters like retiring promoter Dick Williams and Hoosier Tire East founder Bob Summers, the Racers Honoring Racers 100 is a tribute to those who have kept the fire burning in the Northeast not only for Modifieds, but for all the classes of short-track racing that challenge drivers and entertain fans across the region.
A $15,000 winner's purse, a record for the New Hampshire speedway, awaits the winner of Friday's main event. And from legends in the making to locals with something to prove, Tour-Type Modified's heavy hitters will be turning out for an opportunity to cash in.
The hottest hand in Tour-Type Modified racing is, without a doubt, Matt Hirschman. "Big Money Matt" opened the season with a NASCAR Modified Tour win in Florida, and has kept true to his nickname with high-profile wins up and down the East coast. Fresh off a $10,000 win Sunday afternoon in his native Pennsylvania, his 11th of the year, Hirschman will be hungry to cash in Friday night. And Claremont is hardly unfamiliar to Hirschman; he won the Maurice Enterprises 100 in 2020.
Hirschman finished third in last Saturday's NASCAR Whelen Modified Tour race to Doug Coby, who is riding a hot streak of his own into Claremont. The six-time NASCAR Modified Tour champion from Milford, Conn., has won the last two Tour events in a last-minute relief role for car owner Tommy Baldwin Jr. At Claremont, Coby will strap back into his own ride as he chases down the big prize.
Woody Pitkat may not loom as large on the radar as Hirschman or Coby, but the multi-talented veteran racer is just as much of a threat. Friday night's race has a special significance to Pitkat, as it marks his final planned start for car owner Stan Mertz, who has fielded Modifieds for Pitkat for several years. Both Pitkat and Mertz have new opportunities ahead, but the Racers Honoring Racers 100 is a chance for both to end their partnership with a checkered flag.
Sammy Rameau has been on the verge of breaking out, and Friday's race is a perfect opportunity for the major win the Massachusetts youngster needs. Rameau has two Tri-Track Series wins at Monadnock Speedway, plus a pair of Modified Racing Series trophies, but a win at Claremont would go a long way in cementing Rameau's status as a regular contender.
Assuming the glory will go to one of the touring experts, though, could be a gamble, with plenty of local talent ready to shine.
In a few short years, Brian Robie has gone from rookie racer to multi-time Modified champion, with a 2020 NASCAR Weekly Series regional title and the 2021 MRS crown on his mantle. Robie has plenty of feature wins at Claremont, and he has been knocking on the door in higher-profile events. He could be the local favorite to hold off the big guns.
Rising star Matthew Kimball nearly held off the big guns a few weeks ago, challenging Matt Hirschman in the closing laps of a Tri-Track Series event at Monadnock. The 2019 North East Mini Stock Tour champion is succeeding in his leap to the Modifieds, winning weekly features and taking a MRS trophy at Claremont last year. Kimball might be a longer shot, but he has the local experience to challenge for victory.
Multi-time Monadnock Speedway champion Todd Patnode has a win against the elite in the 2018 SBM 125 at Star Speedway. The Swanzey, N.H. star took the checkered flag earlier this year in the inaugural Whitcomb 5 Series race at Monadnock.
Robie, Kimball and Patnode only scratch the surface at an entry list that includes Vermonters Dwight and Joey Jarvis, Les Hinckley and Max Zachem from Connecticut, and plenty of other racers hoping to stand atop the podium under the lights.
Ron Bouchard's Auto Stores, Maurice Enterprises and The Racing Guys proudly present Friday night's Racers Honoring Racers 100 at Claremont Motorsports Park. The 100-lap, $15,000-to-win Modified feature headlines a full Friday-night racing card featuring Claremont's In City Sugar Shack Mini Stocks, 103 Auto/Heads Up Motorsports Late Model Sportsmen, Avery Insurance Six Shooters and LaValley Building Supply Pure Stocks. Gates open at 5:00pm, with racing starting at 7:00pm. Tickets are available exclusively at the gate for Friday's race. Adult admission is $30.00, seniors are $20.00, children 6-12 are $5.00 and kids 5 and under are free.
For more information, please visit Claremont Motorsports Park at www.claremontmotorsportspark.com or find us on Facebook.
---
Article Credit: Jeff Brown, Souza Media
Submitted By: Toby Batchelder
Back to News