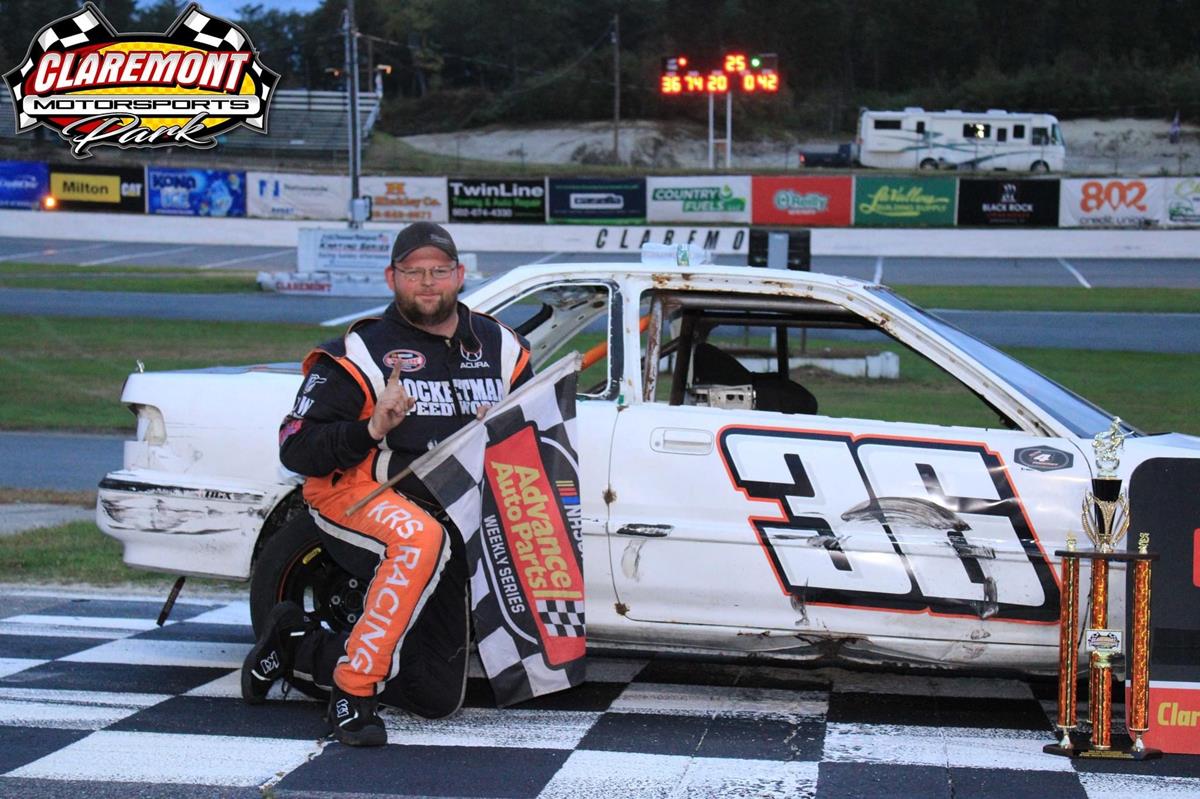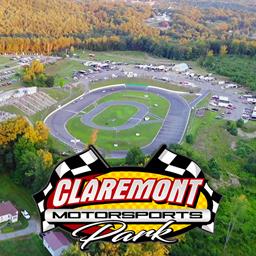 10/15/2023
Claremont Motorsports Park
---
MARTIN TOPS MODS, LOCKE AND TIMMON SPILT SUPERS AT CLAREMONT
CLAREMONT, N.H. – Teen phenom Colton Martin continued his meteoric rise to stardom Saturday at Claremont Motorsports Park, winning his maiden NHSTRA Modified feature on day two of the Thrasher Road speedplant's three-day 2023 Fall Challenge weekend.
Other winners Saturday at the storied third-mile oval included Ryan Locke and Bobby Timmons III, who split a pair of 350 Super Modified 25-lappers, and first time CMP victors Jeremy Hayes, Six Shooters, and Madison Cousino, Young Guns.
Milton Duran rocketed to victory in the Late Models, and former speedway regular Kodi Sabins made easy work of topping the Pure Stock feature. Brett Meservey was victorious in the Pro-4 Modifieds, while Tom Harwood topped the New England Dwarfs and fourth-place finisher Justin Harris secured the 2023 series championship.
The STAR antiquers finished their 2023 season Saturday at Claremont, with Bay Stater Charlie Lima topping the Sportsman feature and Art Merchant winning the Modified 20-lapper.
Martin, at only 15, a dominant force in both this year's CMP and Monadnock Pure Stocks, had strutted his stuff here the night before with an impressive second-place run aboard a borrowed Mini Stock. Saturday, he did even better – much better – wiring the NHSTRA feature to win in his first time out in the top class.
Nate Wenzel, this season's Asetex Modified track champion at Claremont – one of the Bay Stater's three 2023 crowns – was second in Saturday's 25 lapper, and Haydon Grenier impressed in third. Jeremy Zullo and Monadnock regular JT Cloutier rounded out the top five.
Milton Duran doesn't visit CMP often but when he does, it's often with the same result: victory. Duran took the lead from Matt Sonnhalter on lap nine of Saturday's RE Hinkley Fuels Late Model main event and blasted off to victory.
Five-time track champ Dave Greenslit, victorious here the night before, got up for second on lap 11 but had nothing for Duran. With Greenslit copping the runner-up hardware, Sonnhalter held strong in third, Jimmy Renfrew Jr. was fourth, and hometown hot shoe Dylan Zullo came home fifth in the potent 15-car field.
Windsor, VT hot shoe Kodi Sabins started up front in the LaValley Building Supply Pure Stock main and never looked back. Keegan Tabor kept him in sight but could never mount a challenge, while Andrea St. Amour and Chris Chambers completed the all-Vermont top four, and Justin Faford came home fifth.
Ryan Locke took the lead from Jeff Battle on lap 14 of the first Super Modified feature and then held him off the rest of the way to score the victory. Fast-timer Mike Netishen was third, Ryan Battle fourth, and Ed Witkum Jr.fifth.
In the nightcap, Bobby Timmons III, who'd struggled in the first go-round, blew the field away. Justin Harris, doing double duty on the day, was second, followed by Witkum, Netishen, and Jeff Battle.
Tom Harwood wired the New England Dwarf Car feature, losing a huge lead to the event's only caution on lap 17 but then holding off Cody Hodgdon and Zig Geno for the win. Justin Harris completed his 2023 championship season in fourth, and Ryan Carman came home fifth.
Brett Meservey took charge on a lap-14 restart of the Pro-4 Modified feature and never looked back en route to victory. Kurt Lester snatched second on the final comer of the race, while Derek Robie, Dave Lavoie, and Doug Meservey rounded out the top five.
Jeremy Hayes wired the Six Shooter feature to score his first victory, holding strong as he held off Steve Miller Sr. and Jr. to score the Saturday victory.
Rookie Young Gun Madison Cousino led all the way to score her first career victory. Addison Brooks was second, followed under the checkers by Griffin Decato and Carter Conroy.
Seventy-eight-year-young Charlie Lima, aboard his Judkins/Flemke 2X Coupe won the STAR Sportsman feature, taking the checkers ahead of Skip Stearns and Bob Guyon. In the STAR Modified main, Art Merchant held off Joe Henderson and Gary Moore to score the win.
---
Article Credit: Gary Dutton
Submitted By: Mark Beaudry
Article Media
Back to News