We throw it back to the 80's with $ 10 grandstand admission, $ 2 Bud Light/Coors Light, & 7 divisions of racing plus enduro! Click on pic!

It's 802 Credit Union Night with the ISMA Supermodifieds plus six NAAPWS divisions. Click for event details.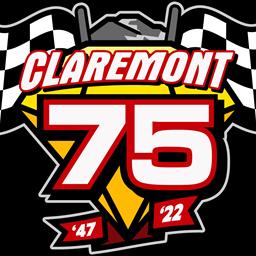 4/20/2022 - Claremont Motorsports Park
Claremont, NH
No Results
Scorers have not posted any races yet.